It's time for chapter 6 in the book
Building Mathematical Comprehension
by Laney Sammons. You might be familiar with her other book, Guided Math. If you don't have these books, I would highly recommend them both. Click on the covers below to order them or take a look at them.
If you missed the first five chapters, head over to
this post at Primary Inspired
or
this one at Thinking of Teaching
to start at the beginning.
****I know it's a bit of a long post, but I hope it's full of information you'll find helpful. There's a giveaway at the end of the post, so be sure not to miss that!!*****
This section is all about using the skills of inference and prediction in math. The two concepts that really struck a chord with me are:
1
~"When mathematical concepts are taught by teachers and then problems are assigned, versus using problems as a way to teach concepts and build conceptual understanding, students have few opportunities to practice thinking inferentially about mathematics. ...In classrooms where students are expected to assume a major role in their own learning, they are encouraged to go beyond the literal mathematical information they encounter." (pg.178)
The district I work for have been very supportive of the task oriented mathematics. Giving students open-ended problems to work through is so very powerful as they learn through struggle, inference, and logic. I think there are 2 big road blocks in using tasks. First it takes some training to get students to work in groups and to have the stamina to work through the problem. Second, finding tasks. Here's a few resources:
From
Meg Anderson
~
Open Ended Math Challenges Grades 3-6
Hands On Common Core Fraction Unit
Hands on Decimal Sequencing
Intermediate Math Journal Prompts
Place Value with Large Numbers Activities
From
Teaching with a Mountain View
~
Division Project or Math Center *Movie Marathon* (Long Division)
Multi Digit Multiplication Project for the Common Core *Resort Report*
Breaking Up the Bakery: A Fraction Project , Center , or Assessment
From
Primary Punch
~
Math Movers: Back to School Edition
Math Movers: First Week of School Edition
See all the items in the Math Movers Series here
Check the linky at the end of this post (under the giveaway) for more links to products and other blog posts on this topic.
2
~"Think-alouds allow students access to the thoughts of their teachers. To truly meet the needs of students, you must access their thoughts as well. One-on-one conferences provide a portal into student thinking. ...Focused conversations with individual students allow you to see each student's strengths and weaknesses. These insights allow you to specifically identify the instructional needs of each student..."
My first grade team the last three years did this really well. We gave students a 10 question paper pencil assessment at the end of each math unit, but also did a 5 question interview with each student. It was amazing the information I learned about students as they performed tasks in front of me or explained their thinking and understanding about a concept. This information really helped guide my teaching. It was especially helpful for our Re-teach and Enrich groups. After each assessment students were grouped based on their performance for either further teaching on the concept, review, or extension. This all took place during a dedicated half hour 4 times a week. During our regular math session, we continued to move on to the next topic. The burning question you're asking yourself...How did you have the time? To create the tasks we worked on them collaboratively and based them from our objectives. To administer, once I had a little practice, I was able to do all the assessment interviews in two days while students did review/extension math centers. I tried to schedule a parent helper or two to help with the centers so my focus could be on the interviews. It was well worth the time to get the information for improved instruction. Now, if you're not going to use the information to guide instruction, then it's totally not worth your time.
Miss Nannini of the blog
Young Teacher Love
has amazing sets to help you in assessment. She has the assessments ready for you and a system to have the students be accountable for their learning. I've got all the 5th grade sets and am excited to implement them this fall as I move to 5th grade. Many of her assessment items could be turned into a conference question. You can see all
her assessement products for grades 2-6 here.
And her
accountability systems here.
Do you have information on this topic to share? Leave a comment or link up below the giveaway.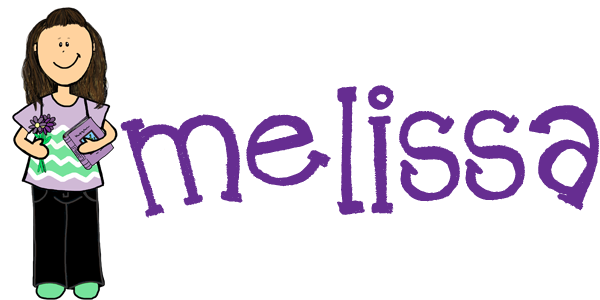 a Rafflecopter giveaway