Where did November go???
Linking up with ...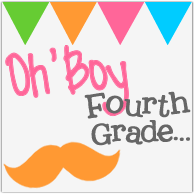 Although I'm wishing that the TpT sale had started today so I'd have a few things ready for the week, I've got my wishlist ready to go. It's pretty long, I'm going to have to cut a few things out and save for next time. I've been so grateful for TpT since September. I was grateful before that for the opportunity to sell my items, but after starting fifth grade pretty much new this year, TpT products from other sellers have saved me! I feel so blessed to be part of a great community of teachers that blogging and TpT have introduced me to. I'll be taking advantage of the sale going on at TpT on Monday and Tuesday and hope you will too. My store is still full of some great items for Primary grades. Click on the great button by Creative Clips below to be taken to the Dilly Dabbles TpT store. I hope that over the next few months and the coming summer, I can have more for the upper grades with a year of fifth grade behind me.
Enjoy your next few weeks with your students before the winter break!