My friend and colleague introduced me to this concept. I believe she learned about it in a BER presentation. I love this idea because I feel like it gives my students exposure to more texts than I would otherwise be able to. For this activity, I set up 8 Genre stations. With 8 set up at one time, I only have to change the activities once every 8 weeks because students only do one per week.
Sorry, no pictures (I took everything down in my classroom before I thought to take pics.), but I'll be sure to do another post as soon as I get them up for the fall. I put my activities in tote bags hung on command hooks around the room. I number each bag. Some of my teammates have a magazine organizer box on the counter for each activity and number the boxes. The activities might include:
Read several articles from a magazine (like time for kids or NG kids or Highlights). Choose one article and summarize it. Or compare/contrast two articles, etc.

Read a wordless picture book and write a story to go along with it.

Read several poems or jokes. Choose one to share with the class.

Read the different versions of Cinderella (or any tale) and compare/contrast them

Read the book I'll Fix Anthony and then write about the relationship you have with your sibling(s)

Read one of the fact books (I include several to give choice) and tell some of the most interesting things you learned about the topic.

Read about one of the 50 states in this state atlas and share what you learned.
And many more, the possibilities are endless and you can tailor the activities to whatever your students need. I've created several response sheets to accompany texts you likely already have in your classroom. Just pair the text with the response sheet and you have your genre activities ready to go.
The set contains 16 response sheets, that's enough for two complete rounds if you choose to do 8 at a time like I do. I usually can get through 3 rounds, or 24 activities during the year. That gives you room to add task cards or other activities/ games, etc. that you already have on hand. You can get the set here. As I add more response sheets, I'll update the set. Right now, the set is on sale at an introductory price. To help you get started, I've made one of the activities a freebie, which you can get here.
In my last post, about structure, I showed you how I keep groups organized and rotate them around the different assignments.
You can read that post here
.
For the Genre Activity assignment, I place a numbered strip to the left of the group list. Students are to complete the Genre Activity that corresponds to the number next to their names. I just change the numbered strip at the beginning of each new rotation, about once a week. When all students have rotated through all the activities, I switch out the activities and start back with number 1 at the top.
All of the other four rotations meet with me at some point at my reading table. However,
I don't meet at the table with this last group. Instead, they share their responses with the class during a 10 minute "Genre Share" at the end of the reading time. Each student takes a turn presenting. This is the way I "meet" with them and it holds them accountable for getting it done. It's super embarrassing for it to be a students' turn when they are not prepared.
Just a note, I always start each week with my highest reading group at the genre activities. That way, the rest of the students have the best examples to follow for doing the activities the rest of the week. I've found my lower students do a much better job with this example set for them.
Want to win a full set of the new Literature Response Activities pack? Enter below for your chance to win. Remember, the set is at a special price for a limited time. If you purchase the set and are selected as a winner, I'll let you choose anything in my store for the same value for me to send you in place of the Literature Response pack.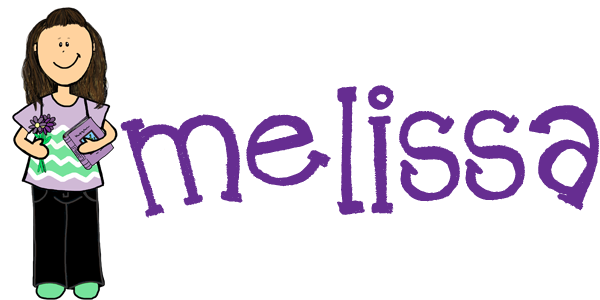 a Rafflecopter giveaway