Do you know about
Kohls Cares program
? Kohls offers various books along with matching plush characters for $5 each. The net profits are donated to support children's health ad education initiatives. The titles change periodically (not sure exactly how often). Right now, they are offering 4 Eric Carle books:
The Very Busy Spider
,
Brown Bear, Brown Bear, What do you See?
,
Does a Kangaroo Have a Mother Too?
, and
10 Little Rubber Ducks
each with a matching plush character. This would be a great way to add to your library and help out a good cause. These are also fun for take home bags. Send the book, character and a journal in a tote bag home with students. Students read the book and journal either about they reflections after reading or about what they did with the character friend.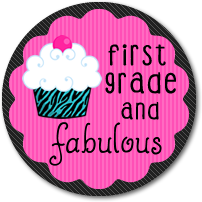 On another note, First Grade and Fabulous is having a SUPER giveaway contest. You can win items from many different bloggers, including my making words pack.
Head on over there
and enter before 10:00 pm Sunday, April 1st.